State incentives draw company to A.C. Will others follow?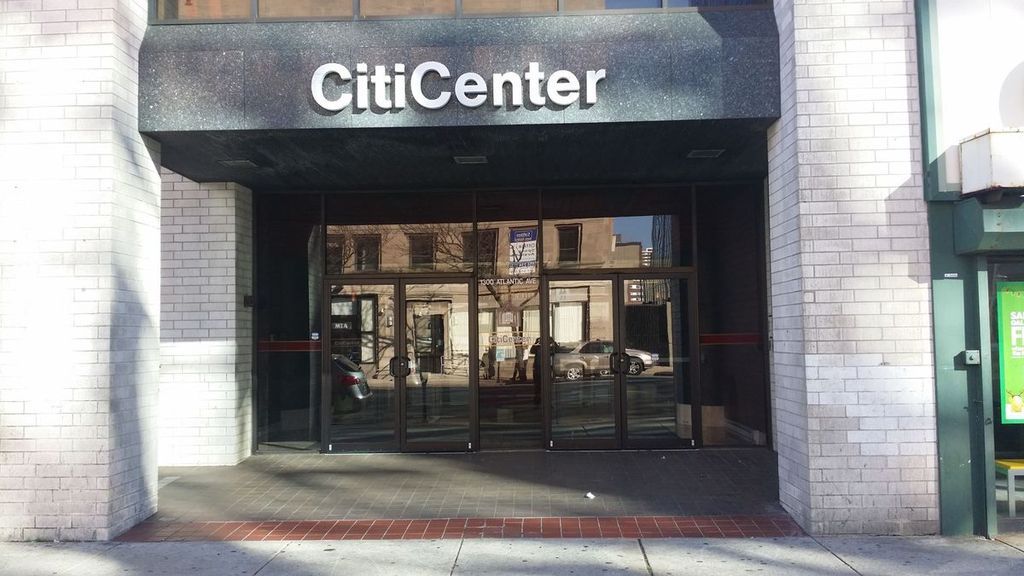 by MARTIN DeANGELIS Staff Writer Dec 13, 2016

ATLANTIC CITY — Around City Hall, some people could barely contain their smiles after a high-tech, high-salary company announced plans in October to bring more than 80 jobs to a vacant floor of an office building in the heart of the city's business district.

A few blocks away at Levin Commercial Real Estate, broker Joshua Levin was also bullish on the deal. That wasn't just because an agent with his office, Lee Jerome, set up the real estate end of it on a 14,000-square-foot floor of the CitiCenter building.

And on the ground floor of CitiCenter, where Enroute Computer Solutions has started moving people in, Angela DiIelsi also likes what she's hearing about the new people upstairs. She runs Esquires III, a lobby restaurant, and she's thrilled to have actual people on a floor that had been empty for several years.

"More is always good," says DiIelsi, whose family runs two other Esquires in Atlantic City.

Tony Curatolo, Enroute's founder and CEO, said Monday that 10 of his staff are now working in CitiCenter. He expects 65 to move there by February and the rest by April.

Levin said the same state incentives that drew the company to Atlantic City could attract more to follow. And that, he hopes, could rejuvenate a commercial real estate market that has suffered with the rest of the local economy.

"These types of tenants would never have come to Atlantic City if not for Grow New Jersey," Levin said, referring to a program administered by the state's Economic Development Authority. "There are only (five) cities in the whole state that can get these types of benefits. And the benefits our clients got will far exceed their rental costs."

Tim Lizura, NJEDA's president, said the five official Garden State Growth Zones are the most severely distressed cities in New Jersey. The others are Camden, Trenton, Paterson and Passaic. Atlantic City was the latest to join that list when Gov. Chris Christie added it in October 2014 — the month after three casinos closed within two weeks.

The program aims to "attract jobs to New Jersey and retain jobs in New Jersey that might be in danger of leaving by ... driving investment to distressed areas," Lizura said. "It's a tax-credit program that starts as low as $500 per job if it's retained and can go up to $15,000 for new jobs in Garden State Growth Zones."

The incentives added up by a complex formula to about $931,000 a year over 10 years. That will work out to more than $9.3 million for Enroute, which creates and maintains air-traffic control systems.

But the company is promising to bring 81 employees to Atlantic City. The median salary is just shy of $99,000 a year, according to EDA's official summary of the deal.

Enroute was founded in 1997 in Egg Harbor Township, near Atlantic City International Airport, and it's still based in the township. So some critics complained that the company will get a multi-million-dollar subsidy for moving jobs from one town to another in the same county. Curatolo says he was considering an expansion in Maryland, and not just Atlantic City, to handle a new Washington, D.C., contract.

"About 50 jobs, minimum, would have left," he said.

The EDA's Lizura adds that 38 of the people set to work in Atlantic City are also new to Enroute — meaning those jobs are new to New Jersey, too.

To Levin, they couldn't come to a better place.

Levin said he's heard from other companies interested in those tax credits, but even as he says that, Levin adds that there's a big concern about the local commercial-office market: As of now, the city doesn't have enough big offices to handle some potential tenants.

So, he adds, this new business in town could have an impact well outside its own new home.

"I believe it's going to tighten up the (office) market," Levin said. "It's going to push the pressure down a bit."
To read the article online please visit ThePressofAtlanticCity.com
LEVIN Commercial Real Estate Secures 14,360 SF Space in Atlantic City for Enroute Computer Solutions' New Corporate Headquarters
(10/18/2016) – Lee Jerome, Senior Associate at Levin Commercial Real Estate is proud to announce the securing of a long-term lease of 14,360 square feet for Enroute Computer Solutions, Inc. (ECS) in the Citi-Center Building in Atlantic City.
ECS is a provider of a full range of engineering, software and systems services supporting the Air Traffic Control industry. ECS has been supporting the Federal Aviation Administration (FAA) and its corporate partners at the William J Hughes Technical Center and throughout the country since 1994. The company's new 14,360 square foot facility will be located on the 8th floor of 1300 Atlantic Avenue and house new offices, as well as, a state of the art computer lab and conference room by the end of the year.
ECS' decision to relocate to Atlantic City was supported by a Grow New Jersey (Grow NJ) award approved by the Economic Development Authority (EDA) in October. "The end of our lease in EHT presented us with an opportunity to explore other options to accommodate our continued growth," said Anthony Curatolo, ECS Founder and CEO. "The Grow NJ Program helped make a move to Atlantic City practical. We are excited to see Trenton supporting the development of South Jersey and look forward to our part in the next chapter of Atlantic City."
The EDA approved the Grow NJ funding this month. ECS will receive as much as $9.3 million in state tax credits over the next decade. The grant is for up to $931,500 a year over 10 years and includes conditions that the company meets certain criteria over time, including capital investments and employment numbers.

Be the first to view our newest listings and featured properties!
Connect with us on Facebook, Twitter & LinkedIn!
Follow us on Google+:
Reopening Showboat as Hotel 'Good News' for AC, Gaming Experts Say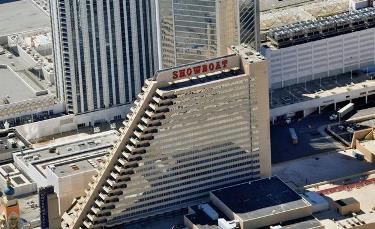 By: Kenneth Hilario, Reporter
Philadelphia Business Journal
Jun 6, 2016, 1:15pm EDT
"Philadelphia developer Bart Blatstein will be reopening the former Showboat casino in Atlantic City as an non-casino hotel, a move experts said is a good move for the troubled Shore town, which has seen a decrease in hotel inventory since 2014.

Blatstein's Tower Investments last Friday announced it would reopen Showboat in July as an 852-room hotel, representing "the largest non-casino hotel in New Jersey" - one that would create "hundreds of new jobs."

The developer acquired Showboat  from Stockton University in October for $22 million.

"Tourists have been pining to visit this essential resort," Blatstein said in a statement. "Tower's making it happen."

Gaming experts say the decision is a good one for Atlantic City, particularly since it lost a significant amount of its hotel-room inventory when four casinos closed in 2014..."
Read entire article here:
Thousands turn out for job fair for re-opening Showboat
By - Associated Press
Tuesday, June 7, 2016

"ATLANTIC CITY, N.J. (AP) - Thousands of people have turned out for a job fair to fill jobs at a former Atlantic City casino reopening next month as a non-gambling hotel.

The line outside the Showboat casino wrapped around the block on Tuesday for the job fair. Those waiting for interviews included people who had worked at the casino before it was closed in August 2014.

Philadelphia developer Bart Blatstein says 852 of the complex's 1,300 rooms will be open to the public in July. The hotel will still be called the Showboat.
It was the second of four Atlantic City casinos to close in 2014. The Showboat was shuttered to reduce competition for Caesars Entertainment's three remaining casinos in Atlantic City.
<<

Start

<

Prev

1

2 3 4 5 Next > End >>


Page 1 of 5