Be the first to view our newest listings and featured properties!
Connect with us on Facebook, Twitter & LinkedIn!
Follow us on Google+:
Stockton Atlantic City Campus Ready for Ground Breaking
By Mel Taylor    April 19, 2016
Artist's rendering of Stockton College and Student housing
Developers of a new Stockton Boardwalk campus are ready for shovels in ground that once occupied Atlantic City High School. Indeed, this Chelsea neighborhood of Atlantic City is ready for a reboot & revival. A non-profit lead by Chris Paladino of ACDevco, is going to kick-start it this spring. By Fall of 2018, 1,500 students will utilize this beachfront facility.

Listen to Paladino address the SJ Chamber of Commerce on April 19, 2016:
Click here to listen

Atlantic City Development Corp will oversee the building of the new Stockton Boardwalk campus, along with adjacent South Jersey Gas HQ.
The Jingoli Development firm is partnering in this out-of-the-box project/campus on the Boardwalk. Also involved is Real-Estate developer Jon Hanson, who sees benefit in the 'Devco' model where complex projects have better chance of being developed.
Academic buildings, student housing and a spiffy new parking garage will provide another step in the diversification of both Atlantic City, and Atlantic County. Who's gonna pay for all of this? The Stockton Atlantic City campus on Albany Avenue is a public-private partnership.

Stockton will pony up $18 million. The CRDA will contribute $17 million from monies derived from the Atlantic City casinos, currently taxed at 9.25 percent - 8 percent of gross revenues and a 1.25 percent "investment alternative tax." The remainder of funding will come from $70 million of tax-exempt debt approved by the New Jersey Economic Development Authority and $28 million in tax-credit debt. The Atlantic County Improvement Authority (ACIA) could bond a portion of the overall debt as well.
Artist's rendering of South Jersey Gas Co.
For more news and information regarding  Atlantic City
visit the ACprimetime website here:
ACprimetime.com

Press Release - Atlantic City's Bayfront Renewal
Lee Jerome (left), sales associate for Levin Commercial
Real Estate and partner, Josh Levin (right), in front of the
New Jersey Historic Gardners Basin. Levin, of Levin
Commercial Real Estate, says proposed upgrades of
city's Gardners Basin park helps drive residential interest
in living on back bay. February 18, 2016.
(The Press of Atlantic City/ Viviana Pernot)
Developers hope Gardner's Basin upgrades will benefit neighborhoods along bay
Posted: Friday, February 19, 2016 8:15 am
Excerpts from article on Press of Atlantic City website:
"Historic Gardner's Basin may never live up to the long-running local dream that it could turn into Atlantic City's version of Baltimore's Inner Harbor, a tourist magnet lined with lively restaurants, hopping bars and busy shops.
But as the bayfront park hits its 40th birthday this year, Josh Levin is betting it can still be both a great draw to its Inlet neighborhood and a key to a long-needed neighborhood upgrade...
Levin runs Levin Commercial Real Estate in Atlantic City and represents the sellers of two long-empty properties just a short clamshell toss across the bay from the park. The land, which recently drew offers from developers, is on an inside secret of a street called Carson Avenue. And the water around it shares a name with the park - historically, that slice of bay is called Gardner's Basin, too."

"...the city has many more plans to make the neighborhood a nicer vacation destination. They include an already-underway project to rebuild the long-closed Boardwalk along Absecon Inlet and to extend it to Historic Gardner's Basin, which will also be part of a planned Inlet bike loop..."
Click here to read entire article on Press of Atlantic City website.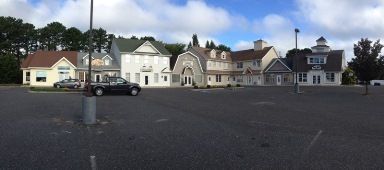 319 E Jimmie Leeds Road, Galloway, NJ 08205
Risley Square in Galloway - retail/commercial condo center consisting of 8 Units. 13,249+/- SF total building on 5.37 acres. Sold by Joshua Levin, CCIM and Lee Jerome, Senior Associate.
---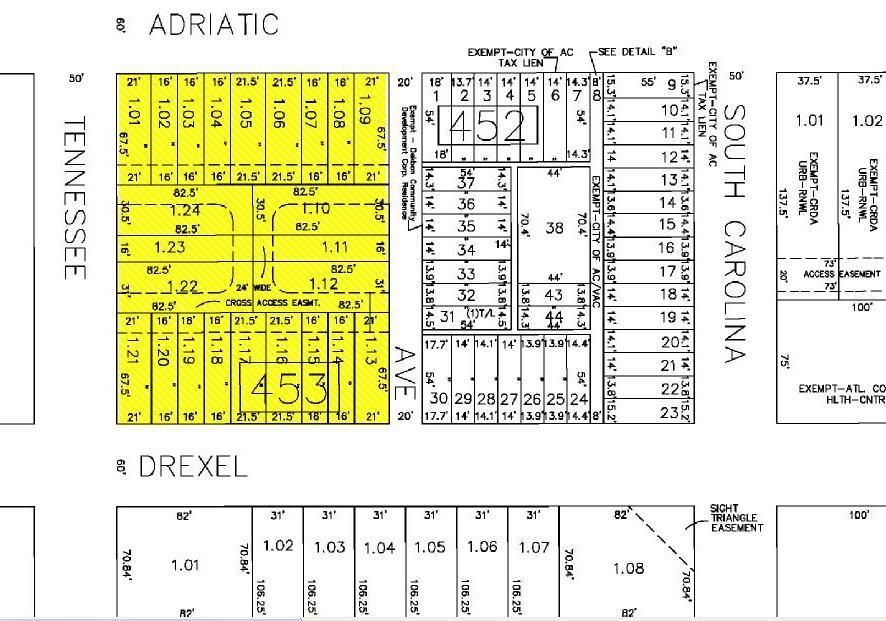 341 N Tennessee Avenue, Atlantic City, NJ 08205
Vacant Land for Development. Entire Block. Lots 1.01-1.24. 35,062.50 +-SF. Zoned RM-2 for Multifamily, Medium-rise Apartment buildings of different densities. Sold by Joshua Levin, CCIM.
Atlantic City's Future is Bright
Atlantic City's Future is Bright
With or Without Casinos in Northern New Jersey
from:
The New Jersey Planner
The New Jersey Planning Officials Newsletter
September/October 2015
By: Robert Reid, AICP, PP
NJPO Board of Planning Advisors

Download PDF of Article Here
<<

Start

<

Prev

1

2 3 4 Next > End >>


Page 1 of 4