1710 Atlantic Avenue, Atlantic City, NJ 08401 - SOLD!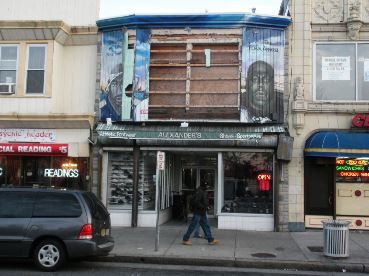 LCRE successfully completed the disposition of their 12th commercial REO asset since 2012 for a national financial institution. 1710 Atlantic Avenue, Atlantic City is a retail in-line store in a value-added area on the main corridor of the Central Business District. Joshua Levin, CCIM, Broker of Record, and Gerald LaHay, Senior Sales Associate of LCRE represented the Seller.
Closing took place on Friday, April 19, 2013 with a sales price of $192,000.00.
467 White Horse Pike, Absecon, NJ 08201 - SOLD!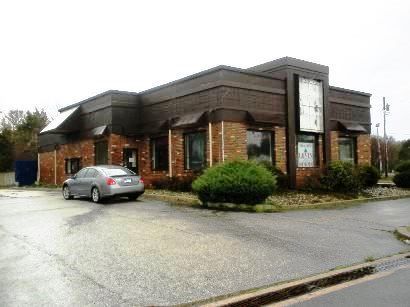 LEVIN Commercial Real Estate, LLC is proud to announce the sale of 467 White Horse Pike, Absecon, NJ. This 3,189± SF site was the former location of KFC. It will be re-purposed as a new Dunkin' Donuts with drive-thru.
Closing took place on April 16, 2013 with a sale price of $650,000.00. The property was sold in-house by LCRE Broker of Record Joshua Levin, CCIM and Senior Sales Associate Gerald LaHay.
From The Press of Atlantic City...
Opportunities Abound Amid Commercial-
Market Rebound
Costs to buy, lease remain low as sector gains ground
By KEVIN POST Business Editor | Posted: Sunday, March 10, 2013 12:00 am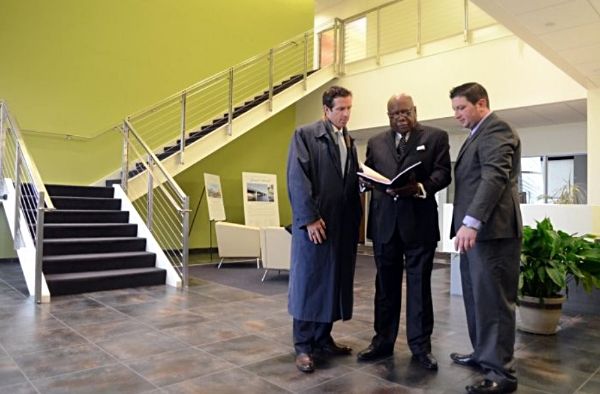 Staff Photo by Danny Drake
Commercial Real Estate: Levin Commercial Real Estate sales associates Gerald
LaHay, of Somers Point, Ronald Branch, of the Westside section of Atlantic City,
and Lee Jerome, of Brigantine, stand in the lobby of a commercial property in Egg
Harbor Township. The slow commercial real estate market is giving business owners
leasing and buying opportunities not found in a normal market. A relatively new
16,000-square-foot building on Fire Road in Egg Harbor Township can be leased
for $17 per square foot all inclusive.
Slow-but-steady improvement continues to characterize the commercial real estate market locally and nationally.

The National Association of Realtors expects small increases in inventory and modest declines in vacancy rates across the office, industrial, retail and multifamily segments.

But the gains are building from depressed levels, so a surge in new construction isn't expected anytime soon.

There is a silver lining to a commercial market that's not far off the bottom, said Joshua Levin, broker-owner of Levin Commercial Real Estate in Atlantic City.

"This may not be a good time to be a seller, but it's a great time for a business owner looking to lease or purchase a property for their business," he said.

Levin said business property costs — either leasing or purchasing — remain at unprecedented lows, and deals abound that could not exist in a strong market.

One example is a mixed office and industrial use property at 833 Mill Road in Pleasantville, where a business owner will upgrade and expand at a lower cost than at its existing property in the area, he said. The property is under agreement and the business can't be named until the deal closes, which is expected in a couple of weeks.

A property at 622 New York Ave. in Galloway Township was bought by a physicians group last year and one of the doctors has opened a pain-management center there, Levin said.

"Potentially, they might not have done that if the market were stronger. It cost them a fraction of what it would have if they built from the ground up," he said.

A third example has recently gone on the market, a 16,000-square-foot office building at 2819 Fire Road in Egg Harbor Township.

Levin said the introductory lease price on the building is $17 per square foot all-inclusive — utilities, taxes, insurance and maintenance.

"Probably to build that, the cost would be in the low 30s per square foot for new construction," he said.

He said such deals have drawn tenants and buyers who have flexibility on where they can locate.

Gerald LaHay, a Somers Point resident and representative for Levin Commercial, said he expects New Jersey's legalization of online gambling to draw ancillary services to the Atlantic City area, taking up some of the industrial, warehouse and retail space available.

A quarterly analysis of the Atlantic County office market by Jones Lang LaSalle Research found the market relatively strong.

"Of the four (South Jersey) markets we track, Atlantic County is the healthiest market with an overall vacancy rate of 11.7 percent," said Rick Widerman, executive vice president for Jones Lang LaSalle Americas Inc. at its Cherry Hill office. The other three markets tracked are the Cherry Hill area; Moorestown-Mount Laurel-Marlton; and Voorhees-Gibbsboro.

Widerman said his company contacts every building larger than 25,000 square feet to produce its quarterly market surveys.

"The real story in Atlantic County is that the vacancy rate in the true Class A office buildings is less than 3 percent," said Widerman, whose vacation home is in Brigantine.

The survey estimated 20,900 square feet of Atlantic County office space was absorbed in the fourth quarter, bringing absorption in 2012 to 84,758 square feet.

Rents in 2012 increased nearly 3 percent, the survey said, and Atlantic County asking rents for Class A space were steady at $30.50 per square foot and for Class B higher at $21.88.

Office vacancies nationwide are expected to decline this year by less than a half-percentage point to about 16 percent, the National Association of Realtors said in its recent commercial forecast. New York and Washington, D.C., have the lowest office vacancy rates in the nation, at less than 10 percent.

Even smaller vacancy declines are expected for industrial space (to 9 percent), retail (between 10 percent and 11 percent), and multifamily housing (down to less than 4 percent).

Lawrence Yun, NAR chief economist, said continuing strong demand for multifamily housing, often outstripping existing supply or potential to build, is "allowing landlords to raise rents at faster rates."

NAR expects apartment rents to increase more than 1 percent per quarter through 2014.

A prominent multifamily property in Atlantic City changed hands recently.

Jason Starkman, managing member of Starkman Realty Group in Cherry Hill, said the Vermont Plaza apartment complex was acquired, mainly for debt assumed, by Radiant Property Management of Newark, Essex County.

The approximately 200-unit, 14-story property had been owned by Sencit Properties, of Harrisburg, Pa., and Edison Investment Advisors, of Livingston, Essex County, he said.

"I think it's important for people to know that Atlantic City was not nearly as damaged as some people think in Hurricane Sandy," Starkman said. "From a multifamily perspective, investors are still flocking to Atlantic City."

Contact Kevin Post:

609-272-7250

This e-mail address is being protected from spambots. You need JavaScript enabled to view it


LEVIN Commercial Real Estate
LEVIN Commercial Real Estate is a full service firm providing years of professional service in Southern New Jersey and South Eastern Pennsylvania.
We apply our market knowledge and the latest cutting edge technology to deliver comprehensive solutions to our clients needs.
Having the only Certified Commercial Investment Member (CCIM) in Atlantic County gives us superior analytical abilities, access to resources and a global presence previously unavailable in this market place.
Our client base consists of buyers, sellers, landlords and tenants.


Investment
Office
Land Assemblages
Retail
Industrial
Tenant Representation
REO Solutions
Asset Management
MAI Appraisals
Consulting

LEVIN Commercial Real Estate offers a variety of services to handle all of your Real Estate needs.