6805 Delilah Road, EHT - SOLD!
LEVIN Commercial Real Estate, LLC is proud to announce the sale of 6805 Delilah Road, Egg Harbor Township, New Jersey, the Former City Supply Company 33,400± SF Dry Distribution Warehouse. The building, consisting of 30,000± SF of Warehouse space and 3,400± SF of Office space, with 3 Shipping docks, 3 receiving docks, 1 grade level receiving door and 48 Parking spaces, is located on 4.53 acres.

Representing the property owner in the sale, the LCRE team of Joshua Levin, CCIM - Broker of Record, and Gerald LaHay, CCIM – Senior Sales Associate, secured a selling price of $950,000.00 for the seller.

Closing took place on December 30, 2013.

Dunkin' Donuts Owner Opening Absecon Store
This new Dunkin' Donuts was the former KFC at 467 White Horse Pike, Absecon, NJ. The property was sold in-house by Joshua Levin, CCIM & Senior Sales Associate Gerald LaHay.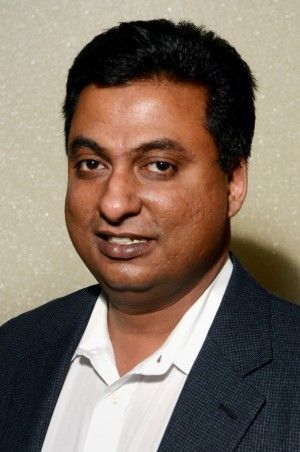 Staff photo by Danny Drake
Posted: Friday, December 6, 2013 12:01 am
Business editor Kevin Post
Business: Dunkin' Donuts
Location: 467 White Horse Pike, Absecon
Owner: Arun Mandi, of Voorhees
Employees: 25
The grand opening of the newest Dunkin' Donuts restaurant in the area, on the White Horse Pike in Absecon, will be celebrated on Saturday with a holiday charity effort, giveaways and a ribbon cutting.

After franchise owner Arun Mandi and local officials cut the ribbon at 11 a.m., the first 100 adult guests will receive vouchers for one free medium hot coffee per week for a year.

Service men and women, active and retired, will collect toys at the event for Toys for Tots.

Each guest who donates a new and wrapped toy from 6 to 11 a.m. Saturday will be eligible for a drawing for a 60-inch flat screen television, said Matthew McGowan, director of operations for Mandi's ARF Corp.

Additionally, Dunkin' Donuts will donate $2,500 to Toys for Tots.

"We are proud to serve the hard-working people of Absecon and hope to become a popular destination and an everyday routine for guests looking for high-quality coffee, baked goods and snacks delivered fast in a friendly environment and at an affordable price," Mandi said in a statement.

The remodeled Absecon location features a bright and modern decor to create a fresh and friendly environment for guests. The restaurant has a warmer interior palette with tan and brown hues and the signature Dunkin' Donuts pink and orange.

There is relaxing lounge-style seating for guests who want to eat inside the restaurant, digital menu displays, atmospheric lighting, free Wi-Fi Internet access, and a drive-thru.

The new restaurant offers the Dunkin' Donuts menu of classic favorites.

The Absecon location is one of 24 Dunkin' Donuts restaurants owned by Mandi.

In addition to opening new restaurants, his ARF Corp. has been upgrading the function and appearance of its Dunkin' Donuts locations for the past few years, investing about $15 million in its Atlantic County locations.

Mandi had studied for a career in computer engineering, earning a master's degree in that demanding field. But work early in his life in the quick-serve restaurant industry made him aware of its opportunities.
Commercial Real Estate Certification Ensures Rare Level of Expertise and Experience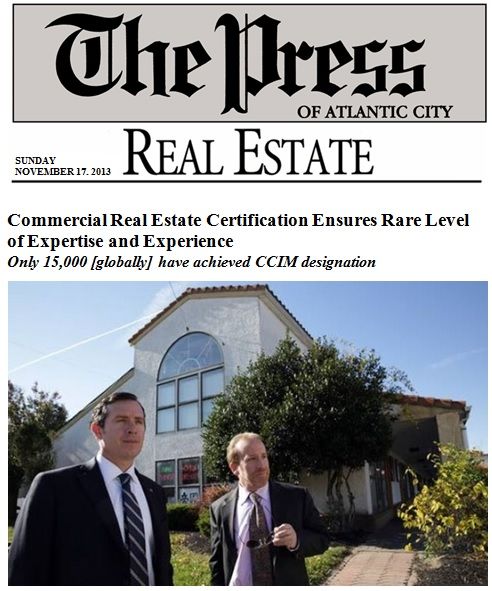 Gerald LaHay, left, and Joshua Levin stand in front of Atlantic Plaza in Pleasantville, a distressed commercial property they represent. Both have earned the Certified Commercial Investment Member designation, which requires graduate level courses and a six-hour final exam.

Sunday, November 17, 2013 12:01 am
By KEVIN POST, Business Editor

One of the challenges in business is finding the right professionals to facilitate the elements of a company's strategy and plan.

Since 1954, the CCIM Institute has made it a lot easier to find highly educated, experienced commercial real estate specialists throughout North America and in 30 countries worldwide.

An affiliate of the National Association of Realtors, the CCIM Institute has certified 15,000 professionals through an exacting graduate-level course of study and substantial professional experience requirements. Those who earn the Certified Commercial Investment Member designation make up just 6 percent of all commercial real estate practitioners.

The newest member of this elite group, Gerald LaHay, of Northfield, is also only the fourth person with the CCIM designation in Atlantic, Cape May and Cumberland counties, according to the CCIM Institute.

Indeed, in Atlantic County the only CCIMs are LaHay and Joshua Levin, the owner and broker of record at his agency, Levin Commercial Real Estate in Atlantic City.

LaHay, 39, and Levin, of Philadelphia, in fact met while taking weeklong courses around the nation in pursuit of their certification.

"Gerald wanted to come work with me and completed his designation after seeing how beneficial it was to our company," Levin said.

Levin said he got his CCIM certification in 2007 as part of a planned response to the real estate slump.

"With the change in the economy and correction in the property market, we thought it imperative to concentrate on our main field of commercial real estate, instead of trying to go into other fields like many brokerage companies," he said.

In a field where investors and other participants are often active in unfamiliar markets, the CCIM designation provides an easy and reliable guide to the expertise of commercial real estate professionals.

"We've had clients call us from Israel and told us that they were going to use a national brokerage but found we were qualified and in town," LaHay said.

"For me, it's been invaluable, giving me the ability to speak the same language with CFOs and attorneys and have a certain level of competency in the discussion of commercial real estate," he said.

Levin said the designation had allowed him "to go into territories I'm unfamiliar with and consummate some of the largest deals I've done."

The strength of the CCIM designation rests in part on 200 hours of graduate-level classroom study, four-hour exams at the end of each weeklong course, and a six-hour cumulative final.

"These are not like your typical classes where you just show up," Levin said. "I traveled around North America to take the seven qualifying classes and the cumulative final."

The CCIM curriculum includes ethics, interest-based negotiation, financial analysis, market analysis, user-decision analysis, and investment analysis for commercial real estate.

CCIM candidates are also required to have a portfolio of qualifying commercial real estate.

LaHay said he had to submit evidence of $10 million in transactions in 10 deals done within the last five years.

Levin said this means only practicing brokers or related professionals can be certified.

"Several people have sued to try to get it, graduate students who take the classes but don't have the qualifying experience," he said.

Currently, 5,500 professionals are pursuing the CCIM designation, according to the institute.

The designation is found in leasing, asset management, development, lending, financing, property management, site selection and corporate real estate positions.

The existing 15,000 Certified Commercial Investment Member annually close about $200 billion in transactions, the institute says.

In this region, there are just two other professionals with the CCIM designation, one in Cape May County and one in Cumberland, according to the institute.

Fredric DiAntonio, with Blue Ocean Realty in Wildwood, has worked in commercial real estate since 2005.

Peter R. Cargill, of Vineland NC Investments LLC, started work in commercial real estate in 2007, according to his institute listing.

Neither DiAntonio nor Cargill was available for comment this week.

CCIMs also have access to proprietary software and industry-leading technology platforms from the institute.

Levin and LaHay said it gives them the ability to analyze financials, buyer and seller needs, and demographics to help clients select locations.

Contact Kevin Post:
609-272-7250
This e-mail address is being protected from spambots. You need JavaScript enabled to view it
GERALD LAHAY EARNS PRESTIGIOUS CCIM DESIGNATION
Joins a global network of distinguished commercial investment real estate professionals
LEVIN Commercial Real Estate Proudly Announces:

Atlantic City (October 2013)

Gerald G. LaHay, CCIM, Senior Associate of LEVIN Commercial Real Estate, LLC (LCRE) earned the Certified Commercial Investment Member (CCIM) designation from the CCIM Institute, one of the leading commercial real estate associations in the world. Gerald joins his broker Joshua Levin, CCIM as the only two CCIM's in Atlantic County, making LCRE a powerhouse of proven industry experience, and comprehensive education, with exclusive access to a suite of online resources and a network of CCIM members across the nation and around the world.

Earning the designation at the Institute's biannual business meetings in Denver, Colorado, Gerald was among 221 commercial real estate professionals who passed the CCIM Comprehensive Examination, the final component in the designation process. 

The CCIM designation is awarded to commercial real estate professionals upon completion of the graduate-level core course curriculum and attainment of a qualifying portfolio of experience. The CCIM curriculum addresses the cornerstones of commercial investment real estate, including financial analysis, market analysis, user decision analysis, and investment analysis. 

CCIMs are recognized experts in commercial real estate brokerage, leasing, asset management, valuation, and investment analysis. Since 1969, the Chicago-based CCIM Institute has conferred the Certified Commercial Investment Member designation to commercial real estate and allied professionals through an extensive curriculum of 200 classroom hours and professional experiential requirements.

Currently, there are more than 15,000 CCIMs in 1,000 markets throughout the U.S., Canada, and 30 additional countries. Approximately 5,500 practitioners are pursuing the designation, making the Institute one of the largest commercial real estate networks in the world. An affiliate of the National Association of Realtors®, the CCIM Institute's recognized curriculum, powerful technology tools, and networking programs impact and influence the global commercial real estate industry. Visit www.ccim.com or http://chapters.ccim.com/pasnjde  for more information.    


Gerald is also a member of PA/NJ/DE local CCIM Chapter, ICSC-International Council of Shopping Centers and NAR- National Association of Realtors®. Recently honored by AC Weekly & the Greater Atlantic City JAYCEES, as one of the Top 40 under 40 for 2013.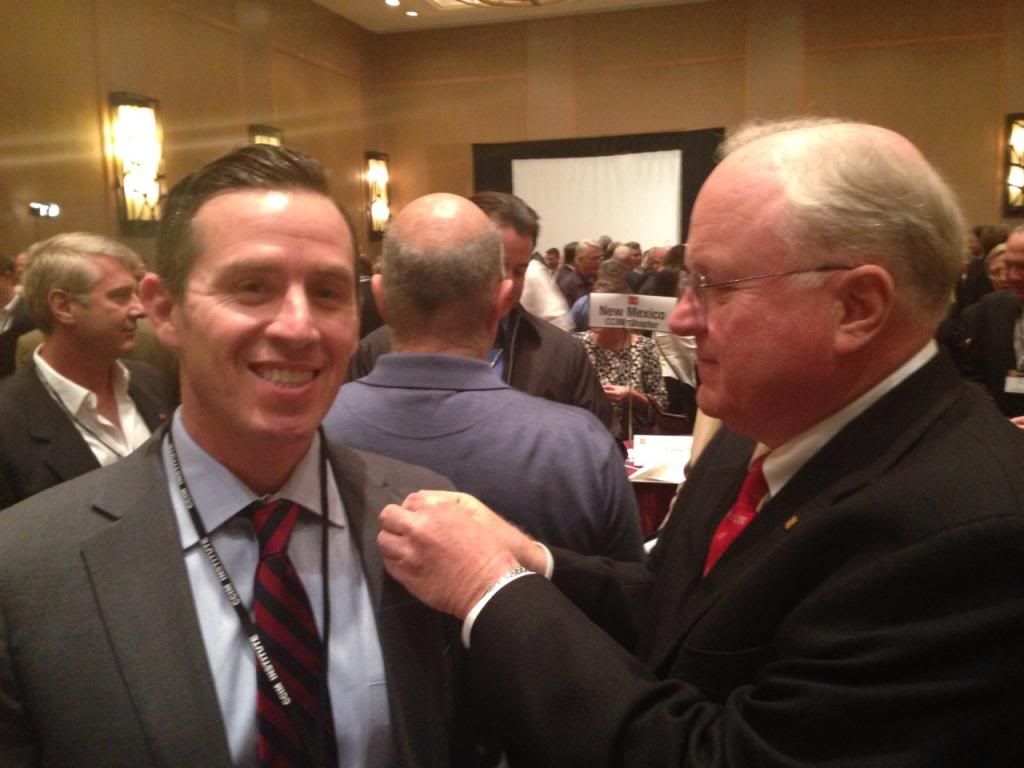 Photo: Gerald receives his CCIM pin
Photo: The PA/NJ/DE Local CCIM Chapter's newest Designees
<<

Start

<

Prev

1

2 Next > End >>


Page 1 of 2